2019 SDC Graduation Ceremony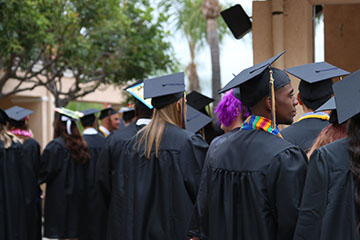 Graduation is an exciting time for every student. The hard work, commitment, time, and effort they put into their classes and major programs at San Diego Christian College culminates with graduation announcements, events and a glorious ceremony as they celebrate with their friends and family.
When: Saturday, May 11, 10:00 AM
Location: Shadow Mountain Community Church Worship Center
We hope to see you at the 2019 San Diego Christian Graduation Ceremony. If you aren't able to attend you can watch the live stream of the ceremony.
http://sdcc.edu/graduation-ceremony/
Congratulations Class of 2019!