Congratulations 2020 Graduates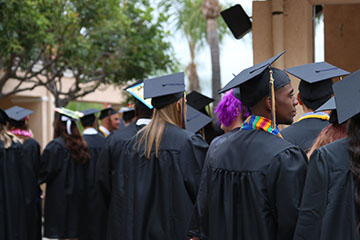 Graduation is an exciting time for every student. The hard work, commitment, time, and effort they put into their classes and major programs at San Diego Christian College culminates with graduation announcements, events and a glorious commencement ceremony as they celebrate their achievement with their family and friends.
As SDCC adjusts those plans during this COVID-19 season, we want to congratulate those students who have continued in their coursework and have finished well.
Congratulations Class of 2020!