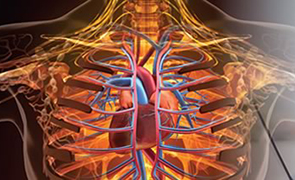 Engaging, interactive models bring science to life, allowing students to better visualize and understand human anatomy, supporting university coursework. Students and instructors can manipulate and explore 3D models that are paired with reference and periodical content for further understanding.
Interactive models allow students to engage with learning outside of limited lab time.
Students can test their understanding with quizzes at the end of each session.
Integration of reference and periodical material provides additional context for models and concepts.
Students can work through a session at their own pace, meeting the needs of students at different levels.
Students or instructors can manipulate a model at any point during a session, changing the view to highlight a connection or concept.