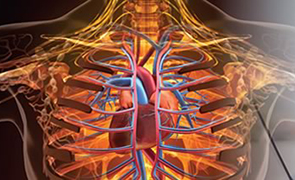 Gale Interactive: Human Anatomy
Engaging, interactive models bring science to life, allowing students to better visualize and understand human anatomy, supporting university coursework. Students and instructors can manipulate and explore 3D models that are paired with reference and periodical content for further understanding.
Bloom's Literature
This resource contains more than 20,000 critical essays from over 500 literary journals and 2,300 scholarly and critical books, including 700 titles published by Bloom's Literary Criticism and Facts On File. Also included in the database are more than 13,000 biographies, 45,000 character entries, 5,000 synopses of literary works and hundreds of images and videos.